Tommy Ton Ton for Vogue at Paris Fashion Week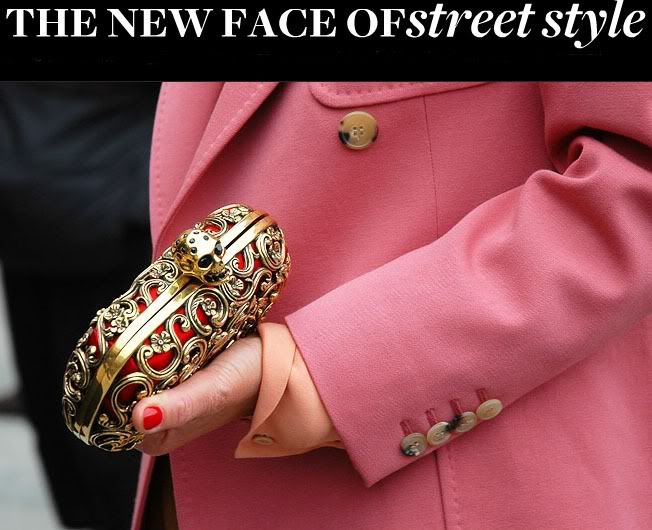 Tommy Ton or what I would like to call him Tommy Ton Ton which matches his cute structure perfectly, is the famous photographer and owner of
Jak & Jil Blog
, who was commissioned by Vogue to capture off the street scenes near the very heart of fashion - outside the shows at Paris Fashion Week.
In the first picture is a lovely lady which I believe is Leigh Lezark in a lovely peacock coat which I think is Giambattista Valli.
The centerpiece of the second picture is a beautiful red satin clutch caged in what looks like gold painted Chinese flower motifs, topped with a cute gold skull hinting it may be Alexander McQueen. Unfortunately, I am not loving the senator looking, stuffy pink coat that the owner is matching her lovely clutch with.
Source:
Style.com