Yves Saint Laurent - A Visionary Exhibition in Brussels, Belgium
Me,

standing outside the ING Belgium Exhibition Centre in Brussels, awaiting entry to the YSL ~ Yves Saint Laurent, A Visionary Exhibition. The exhibition will be on from 30 January 2013 to 5 May 2013. It was unseasonably warm so I took off my green faux fur jacket while walking to the Art Centre.
Inside the YSL exhibit hall, posing next to what looks like A) A mummified lady in a cocoon or B) Massive warm phallic object or C) An English person from the 16th Century wearing a wig that any judge would be jealous of.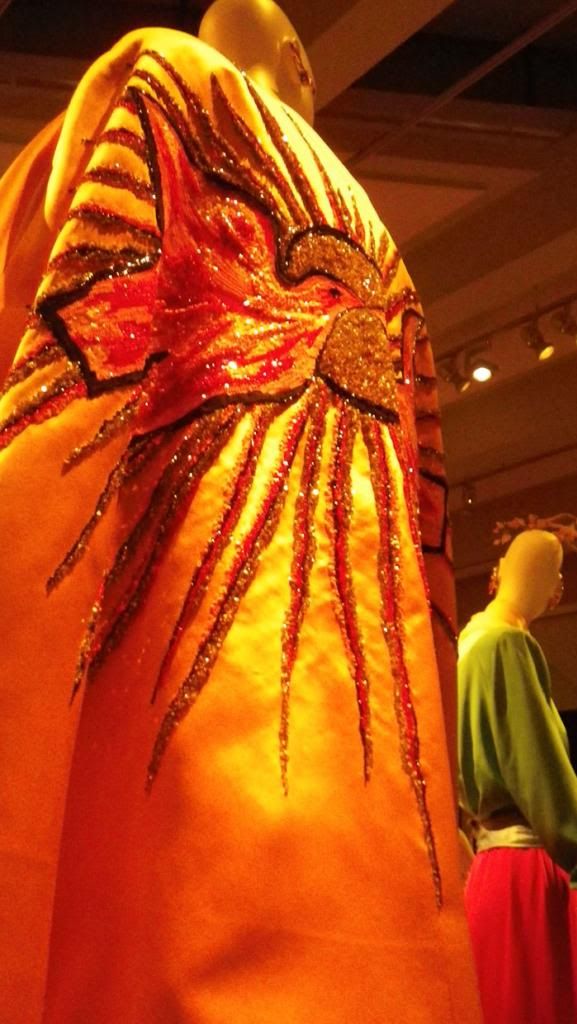 Mr Yves Saint Laurent was obviously influenced by Africa by the look of this bright orange silk robe heavily adorned with beads.
Mr Saint Laurent's work or fashion sketches with pieces of fabrics he chose for runway shows in the 1960s.
All pictures are mine. Please contact me if you would like to use them.