Kate Bosworth for Topshop Festival Collection
Watch "The Road to Coachella" starring Kate Bosworth in Topshop's Festival Edit directed by her fiance Michael Polish
I am extremely excited about the Kate Bosworth for Topshop Festival Collection

and am wondering when the complete collection will hit the stores in Singapore or the Topshop official online store.
Here are 8 fabulous items we have picked from the 16 piece Topshop Festival Collection collaboration with Kate.
1. Topshop Festival Collection: White crop top Tee.


Get creative and design your own cropped T-shirt with fabric paint, studs or an image you can send to a specialist printing company for T-shirt and accessories to make your very own custom shirt.
If you prefer to go plain, accessorize with a large chunky accessory or statement necklace. Remember, feather necklaces are perfect for festivals.
2. Topshop Festival Collection: Red and Black Checked Flannel Shirt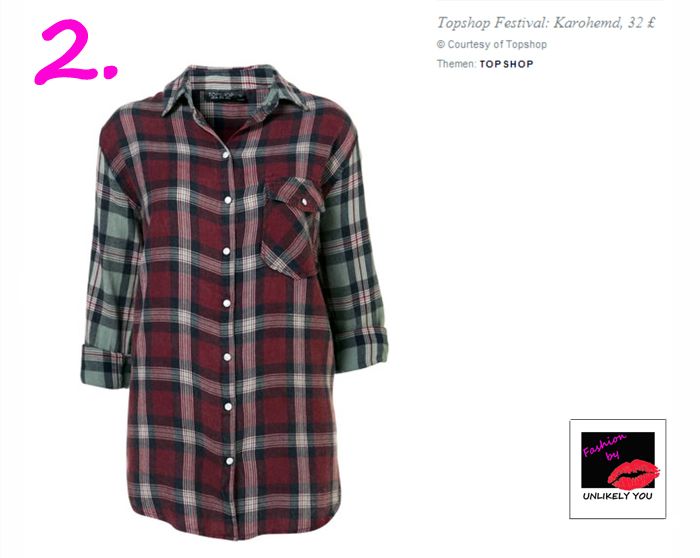 There's a day for skin tight dresses and there's those days you feel like lounging around in your boyfriend's clothes. This classic red and black checked flannel shirt will serve just that purpose. For festivals, it's perfect for keeping your shielded from the sun in the day and keeping your warm at night.
3. Topshop Festival Collection Floral Garland Headband in Orange and Cream Blossoms
Feel like a fairy with a flower hairband in desert-worthy colours of sandy beige and orange.
4. Topshop Festival Collection: Pink Angel Wings
This beautiful pair of pastel pink and white gradient fluffy angel wings will make you feel like a child once again or fairy godmother, depending what you're in the mood for.
5. Topshop Festival Collection: Acid wash Denim Jacket
Pair this trusty denim jacket in Acid Wash with a hat and cowboy boots and you're almost festival ready!
6. Topshop Festival Collection: Brown Leather Cowboy Ankle Boots with gold metal toe
Deal with the festival crowds and avoid getting your toes stepped on in this cool easy pull-on brown leather cowboy boots with a metal gold toe.
7. Topshop Festival Collection: White Tie-waist Spaghetti Strap Crop Top with Lace and Embroidery Trim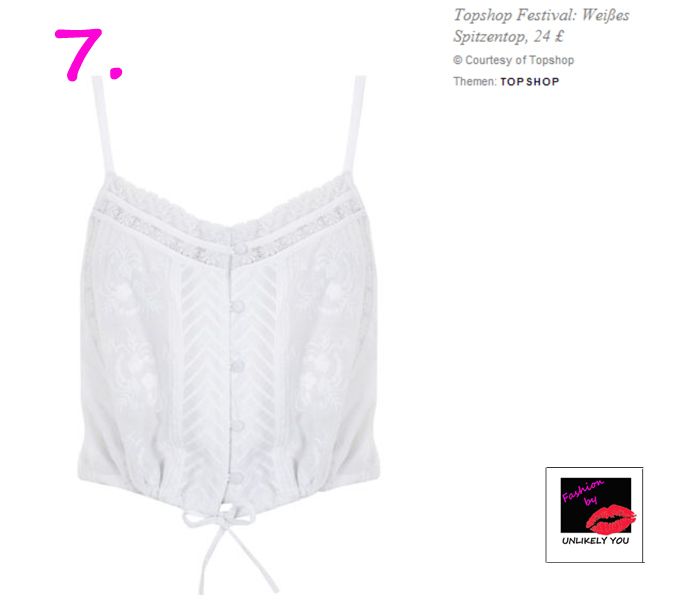 Frolic around the festival grounds in this simple but sweet virginal white girly crop top.
8. Topshop Festival Collection: White fur trim vest in desert sandy beige with folk style print detailing
Add a vest on top of your T-shirt or tank top to pump up your festival style. Match with a straw fedora for maximum exposure.
Image source: Vogue.de