Sunday Street Style: Teddy Boy Trooper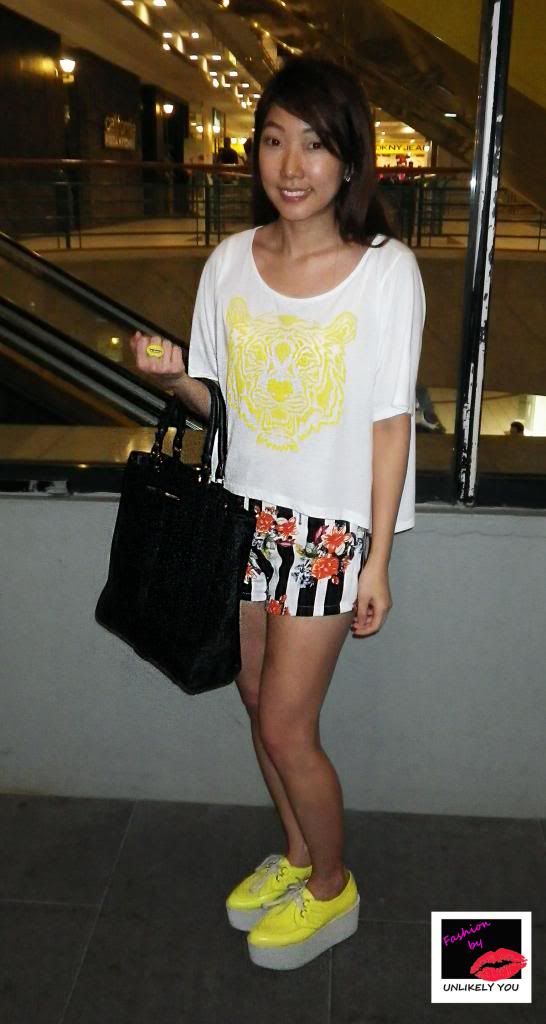 Meet Pearlyn from Singapore in today's edition of SUNDAY STREET STYLE.
We were excited to bump into her at a taxi rank outside a shopping mall. Pearlyn was with her stylish friends at that moment.
What made Pearlyn stand out of the crowd was her unmistakably cool sense of dressing in her bright lemon yellow platform shoes or brothel creepers that were popular in the UK during the 1950s when the Teddy Boy subculture emerged. She wore her cool yellow brother creepers with a matching T-shirt that had a neon yellow tiger face on it which she paired with graphic black and white bold striped shorts which had floral bouquet prints on it.
Teenagers in Singapore should definitely learn from Pearlyn on how to experiment with different styles and find one that works for them.