Throwback Thursday: A Singapore Blogger's Hazepocalpyse Style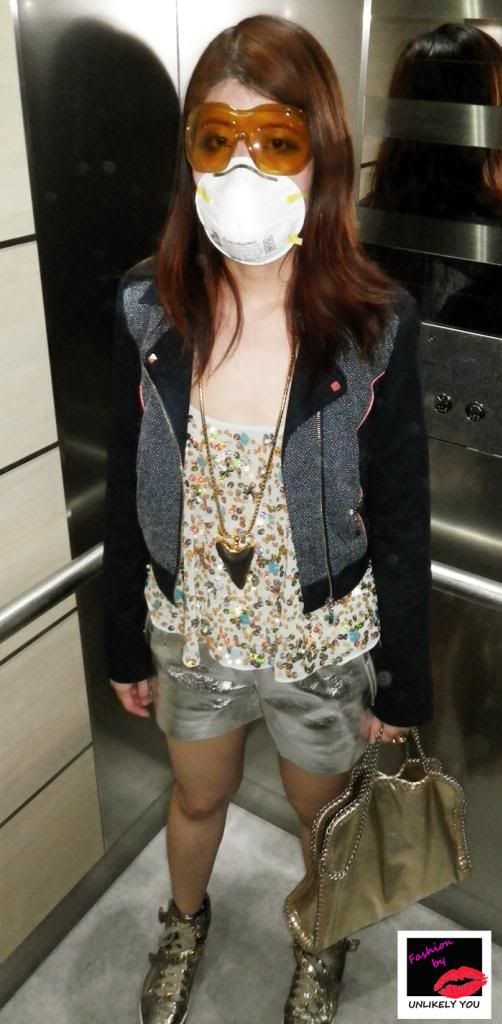 So the hazy conditions improved over the weekend last week.

However, despite the street-level visibility improving significantly, the PM 2.5 (hazardous air particles) readings still remained at an unhealthy level. Singapore is now permanently shrouded in a strange gray-brown sky, somewhat like an overcast English summer plus the air pollution.
I decided to brighten up my day with sequins and metallics and yes, the spanking new awesome metallic silver leather boxing style sport shorts from the recent NET-A-PORTER sale - OAK Rider metallic leather shorts.
The cropped tweed and cotton blend zip jacket is from Swiss-German label Tally Weijl which was bought in Paris. The lime green sequin top is from Miss Selfridge and chunky accessories - Megalodon shark tooth fossil necklace and oxidized quartz cuff from talented jewellery designer Charles Albert's Alchemia Collection.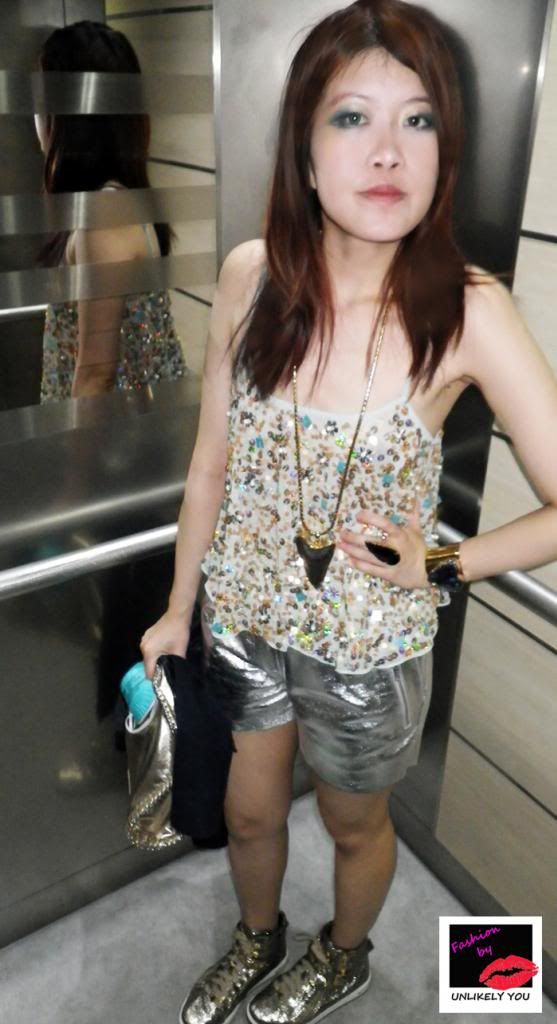 You will definitely see more action from my gold studded metallic sneakers and silver metallic leather sports shorts in the next few style feature galleries.