Editorial: Saint Laurent Fall 2013 Star Studded Punk Rock Chic
As a Sephora white card member
, I picked up an exclusive Guerlain mini Rouge Automatique lipstick in 165 Champs Elysees. At first, I was worried that the dark cherry pink colour would not be compatible with heavier eye make-up but the results were stunning.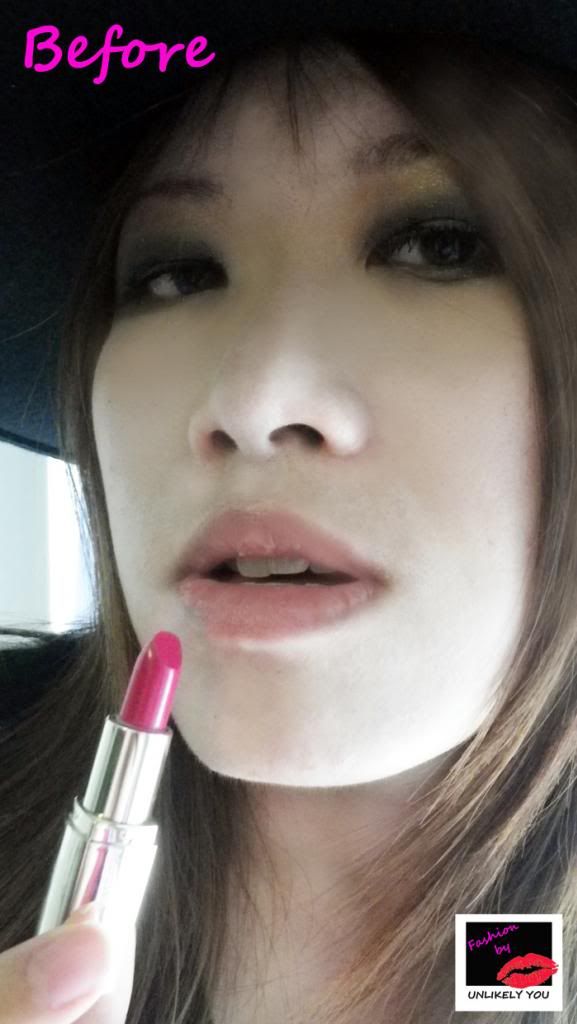 This is me without any products on my lips.
After applying a base coat of natural coconut oil to protect my lips from chapping or direct contact with the lipstick, I then applied the Guerlain lip colour in Champs Elysees which resulted in a glossy pink finish. Good lipstick bases can also bring out a more accurate colour of the lipstick for a brighter look.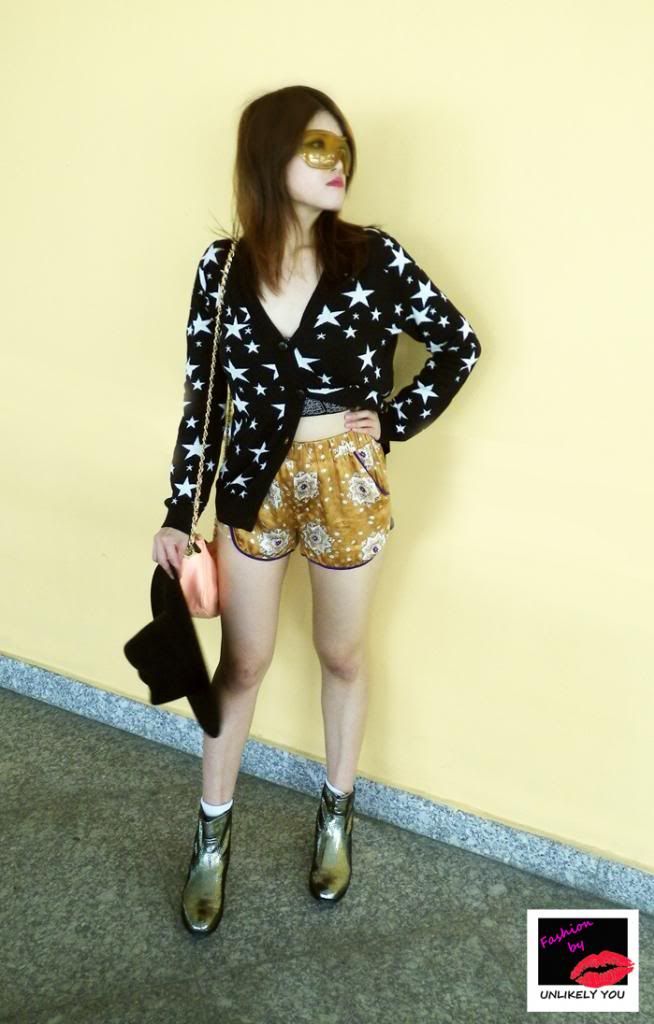 My outfit for the day consisted of a simple monochrome star print cardigan from ASOS, mustard floral print silk shorts from Zara, metal beaded Rihanna cropped bustier from Bik Bok, neon peach studded chain shoulder bag from Biba, UK and silver ankle boots from Zadig and Voltaire, Paris.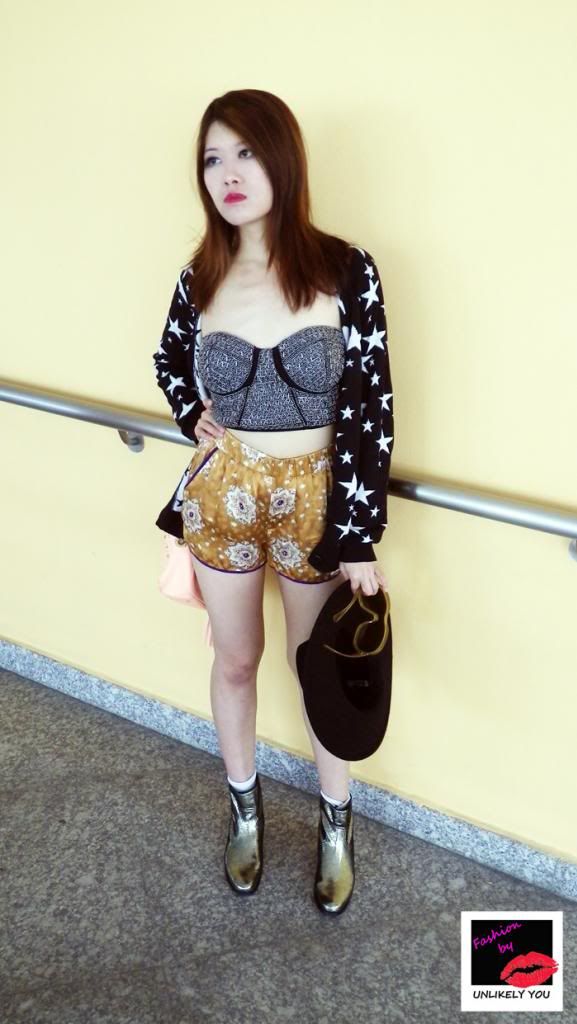 Ladies, don't be afraid to show your socks for that carefree and rebellious schoolgirl look popularized by Prada some years ago and Saint Laurent's Fall Winter 2013 lookbook.
Here is Unlikely You's fall fashion editorial inspired by this season's hottest grunge and punk rock look by Saint Laurent's Fall Winter 2013 apparel. Who knew a simple star print knit cardigan could be so cool and versatile at the same time.