Alexa Chung Launches Her Own Fashion Line
(Photo: Fashion Times)
33-year-old celebrity model, TV personality and fashion darling Alexa Chung

has debuted her own clothing line worldwide yesterday.
Amid all the excitement, Alexa Chung's personal collection may look more or less the same as her collaboration with Marks & Spencer.
It is telling of her personal style - classic with a little twist at times but mostly for young women who love to dress old.
Alexa Chung for Marks & Spencer (Photo: Marks & Spencer)
While the collection is perfect for more formal or conventional-wear with plenty of hints from the sixties, seventies and nineties, it is nonetheless lost in a copy-and-paste sea of looks with little clear definition from the rest of the crowd of contemporary high street fashion designs.
From Alexa Chung's Lookbook
On the verge of Willy Wonka: Stripey pyjama suit
Subtly sexy: Denim shorts with a darkened fly and leather-wool mix jacket.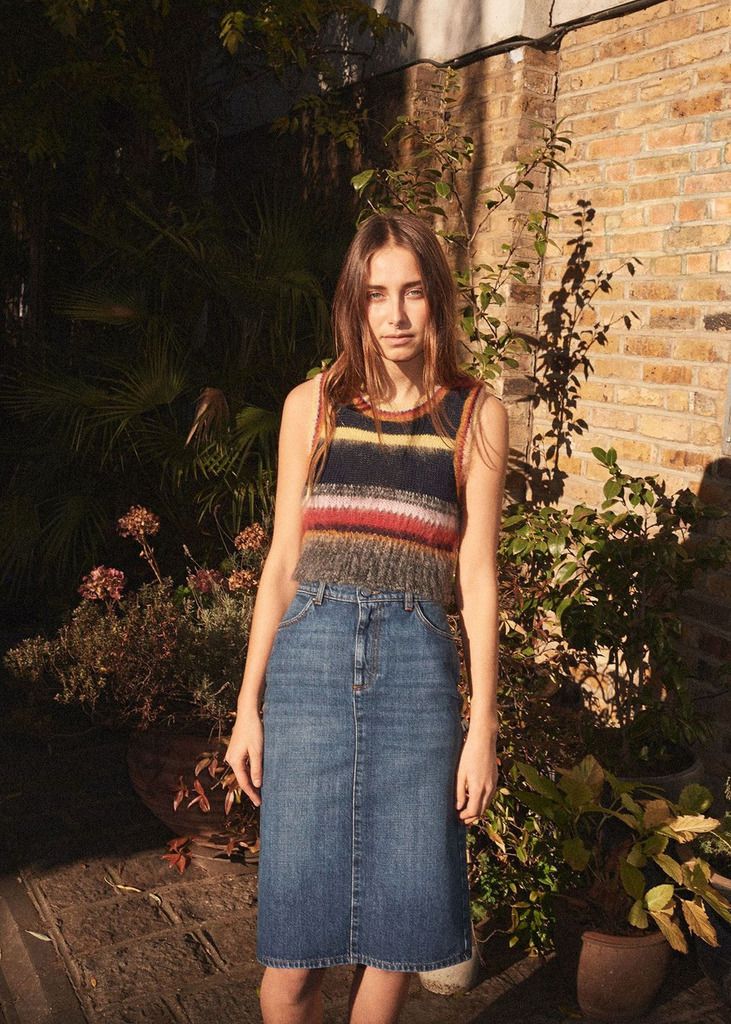 A boring denim skirt made even more boring by the midi length will not be saved even by a multi-coloured stripey wool tank top.
While there were one or two pieces that caught our attention for the right or wrong reasons, the prices of Alexa Chung's shoes, dresses and tops were disappointingly out-of-reach for most consumers - £400 for a pair of staple boots. Worse still, little information was provided on each of the products available on her online store - no country of origin, no details of the composition or material either.
Subject 1: Cheongsam dress
Culturally inappropriate? A cheongsam on a white model. (Photo: Alexachung.com)
Although Alexa has some Chinese heritage in her, it is not hardly noticeable. Putting up a random cheongsam would probably appeal to Western audience but not so much the ethnic Chinese crowd.
Subject 2: PVC patent apron dress
Over £400 for a PVC dress and its not even got a brand name like American Apparel or Marc Jacobs.
Kudos for this quirky design, however it seems ill-fitting even on a model.
We did not like the fact that when we switched between countries, each country had different product offerings. For instance, Singapore had less than two pages of clothing and accessories for sale. However, the UK had a full 5 pages of almost everything seen on the runway show and in the catalogue.

Most of the items online were not even ready and had a "coming soon" notice over them. It seems like half of Alexa's collection has not even been produced yet. Despite this, she chose to launch her brand new website, looking like deadlines were not met yet.


Product offering on Alexachung.com
H&M's frequent capsule collections would easily beat Alexa's overpriced and unremarkable first collection. We can only hope that the next collection for Alexa Chung Fall 2017 would be a breath of fresh air.